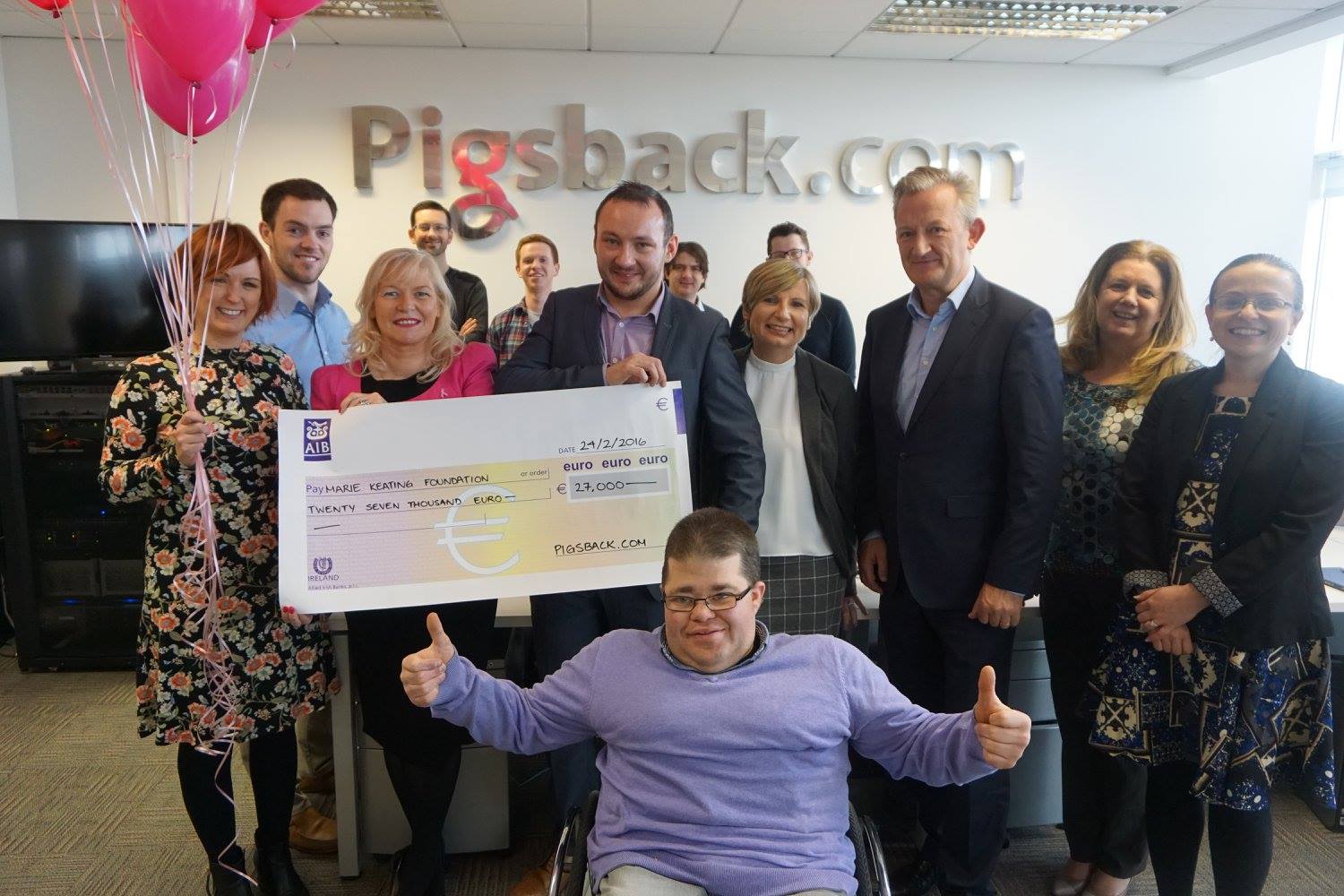 Welcome to the official Marie Keating and Pigsback.com charity partner page. This page will tell you all about the charity and show you the many ways in which you can help this great charity, including organising a fundraising event, volunteering or simply just donating.
About The Marie Keating Foundation
Following their mother Marie's death from breast cancer in 1998, the Keating family promised to try to provide all women and their families with vital information which could help them to prevent cancer or detect it at its earliest stages. Their collective aim is "making cancer less frightening by enlightening."
The Marie Keating Foundation is now a leading voice in cancer awareness and information for both men and women in Ireland.
The Marie Keating Foundation provides information on all the key cancers, including breast cancer, cervical cancer, throat cancer, lung cancer, skin cancer, prostate cancer, testicular cancer and bowel cancer.
How You Can Help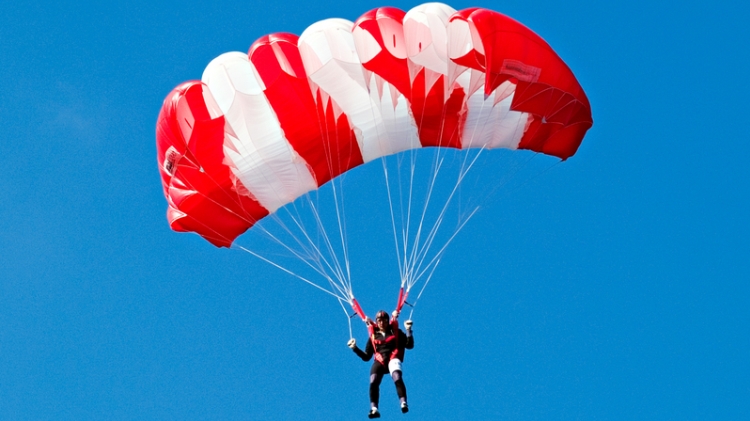 Fundraise – Every cent that you give the Marie Keating Foundation makes a huge difference in helping them to achieve their mission of making cancer less frightening by enlightening. Whether you want to run a 5km, hold a girls night in, do a parachute jump, do a bag pack or come up with your own event, the Marie Keating Foundation is there to help! If you would like to help fundraise, contact Fiona at fsullivan@marie.keating.ie or call her on (01) 628 3726.
Donate Your Money – Your donation will help them reach more people with the life-saving message about cancer prevention and awareness. You can make a monthly donation or a single donation.
Donate Your Time – Your time, support and talents are vital to keeping the Marie Keating Foundation going. Simply put, they couldn't continue without your help. Help them raise life-saving funds to beat cancer in Ireland. There are plenty of opportunities to get involved and help raise funds for the Marie Keating Foundation. All you need is a little time to spare and the motivation and dedication to beat cancer. If you would like to learn more about becoming a volunteer, click below.
Skintervention - Melanoma skin cancer is on the rise. Watch the video above to hear from the people who have experienced it first-hand. If any of your family or friends are soaking up the sun without protecting their skin, share this #skintervention video with them.
Upcoming Events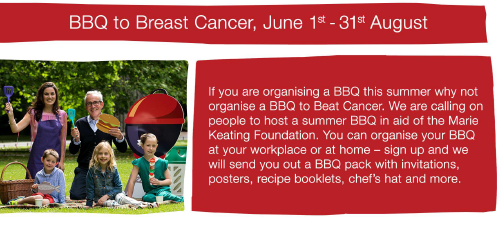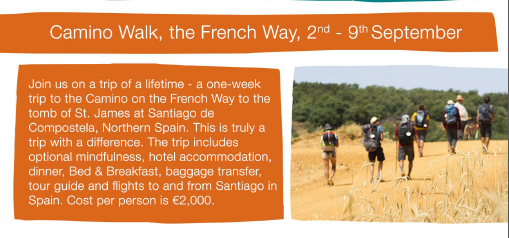 How Pigsback.com is Helping
This October 15th, Pigsback.com and The Marie Keating Foundation will host the annual Pigsback 5k/10k Run. The event has been a great success in recent years with all proceeds going to the Marie Keating Foundation. See details about this year's event below: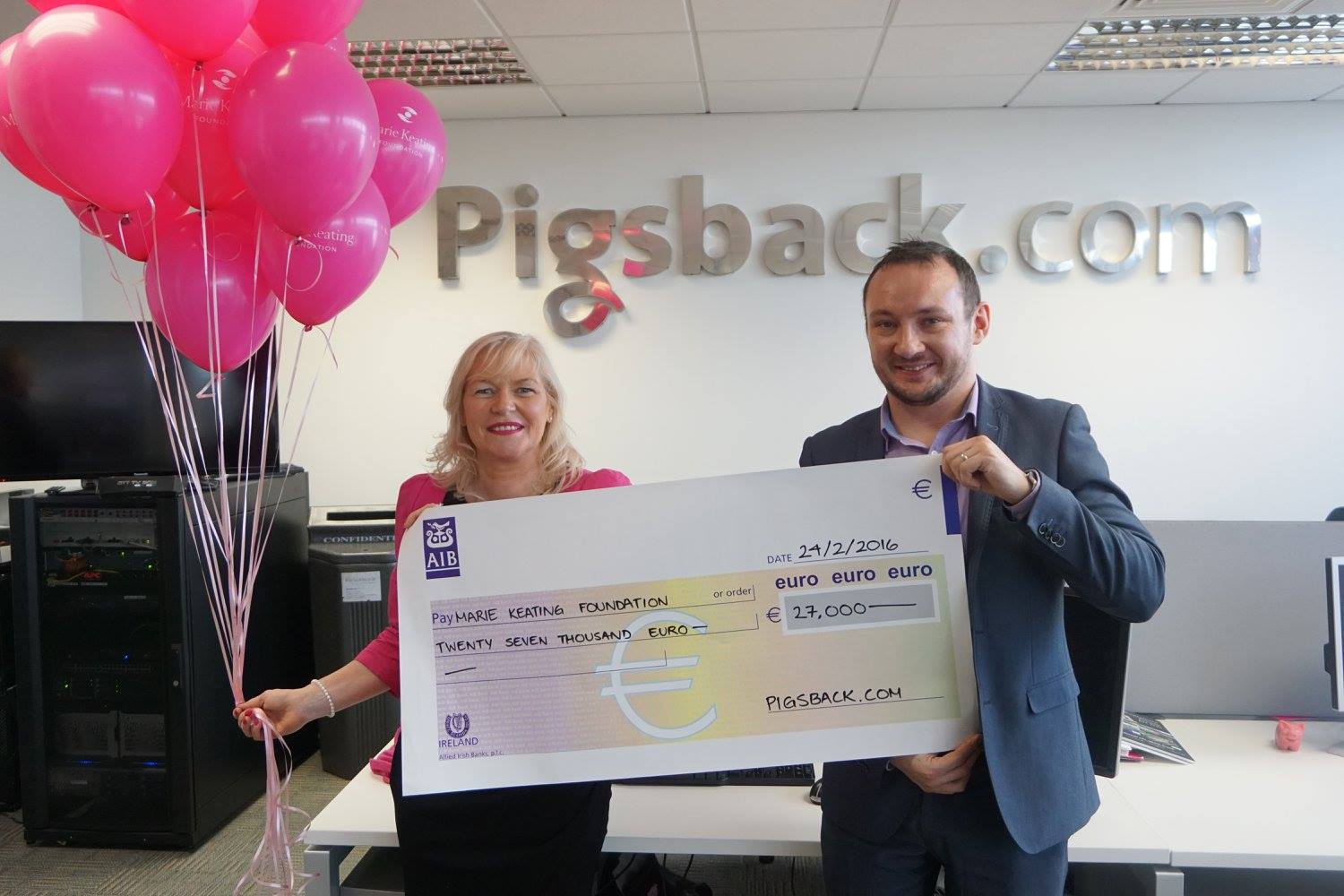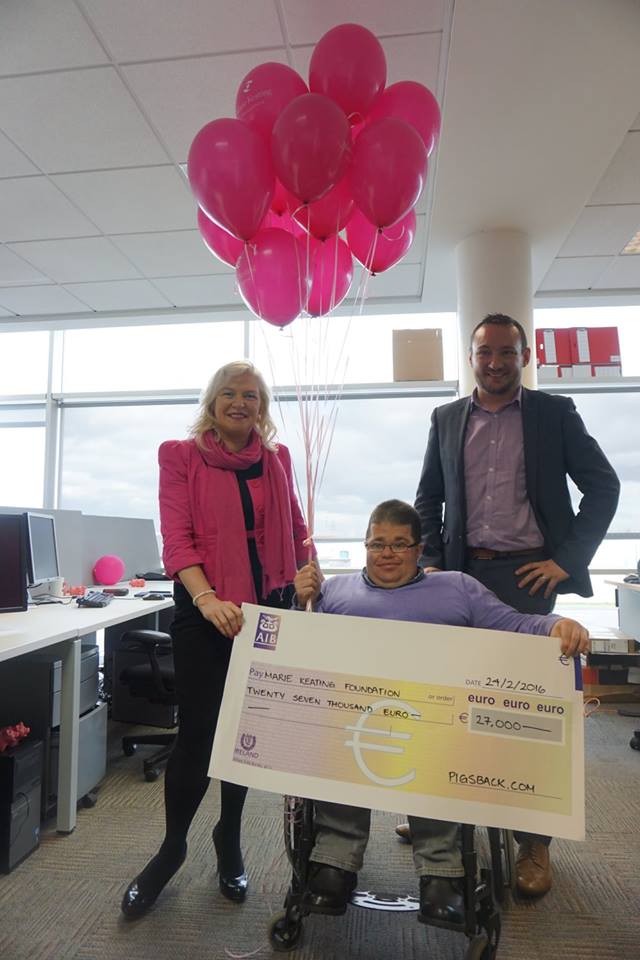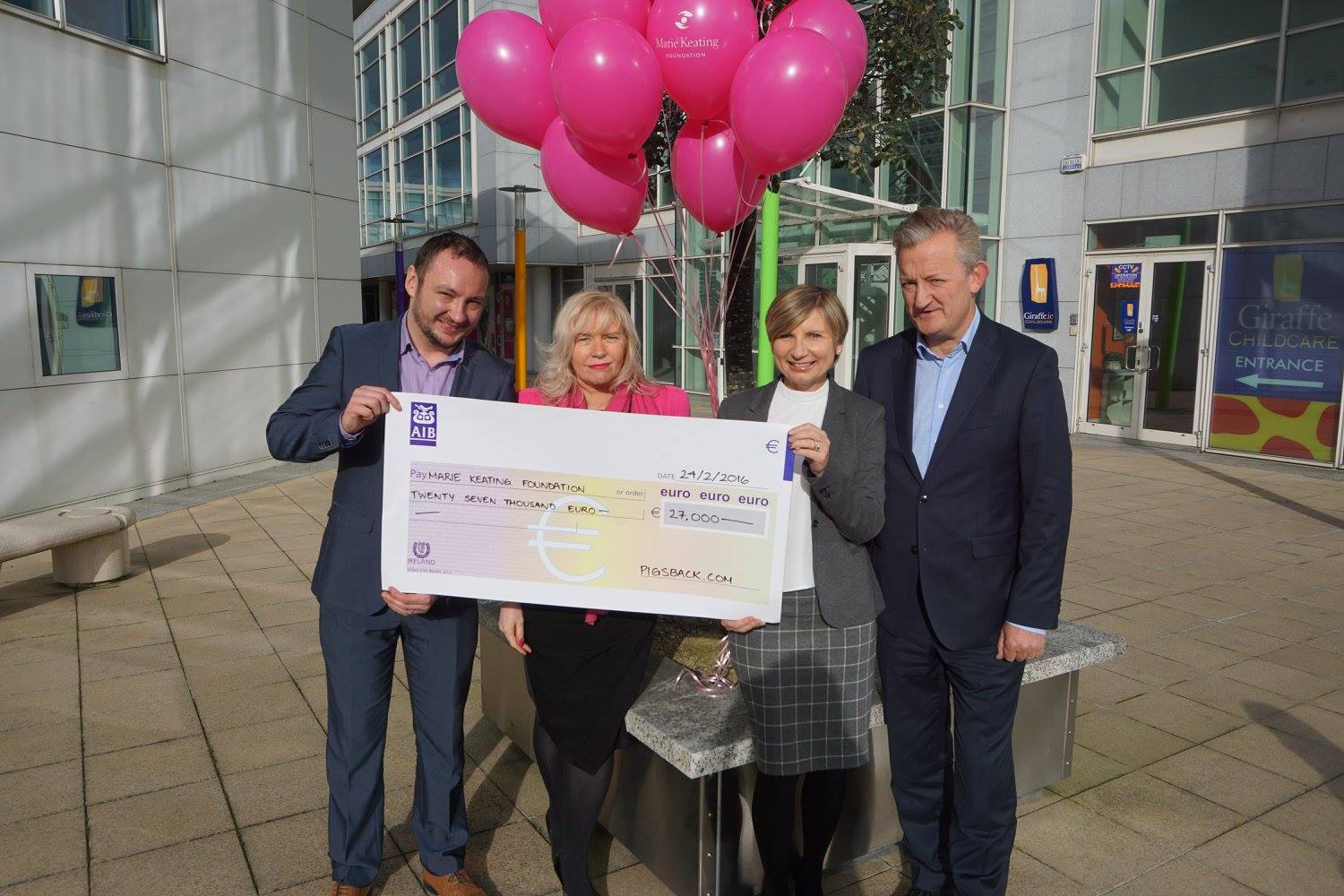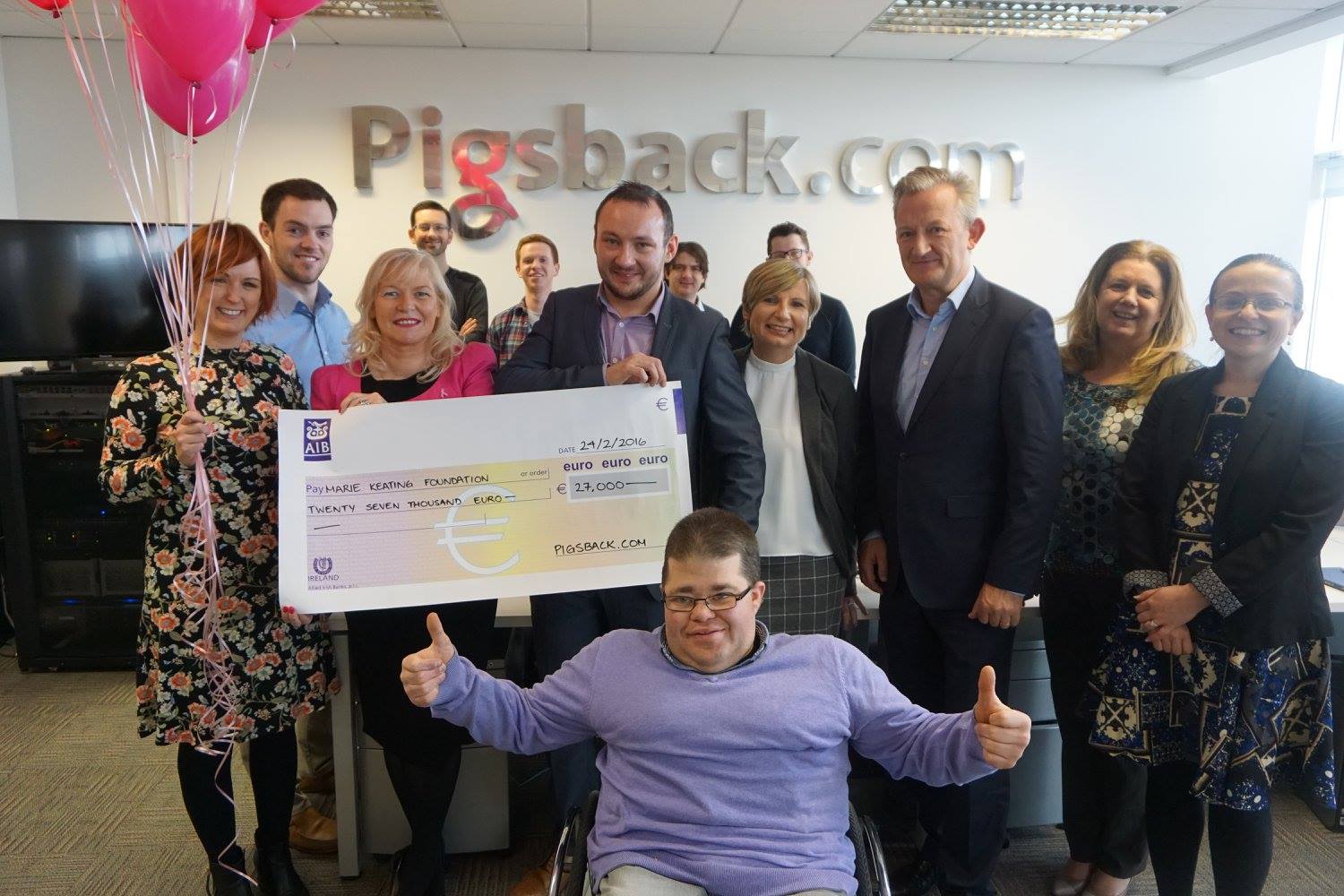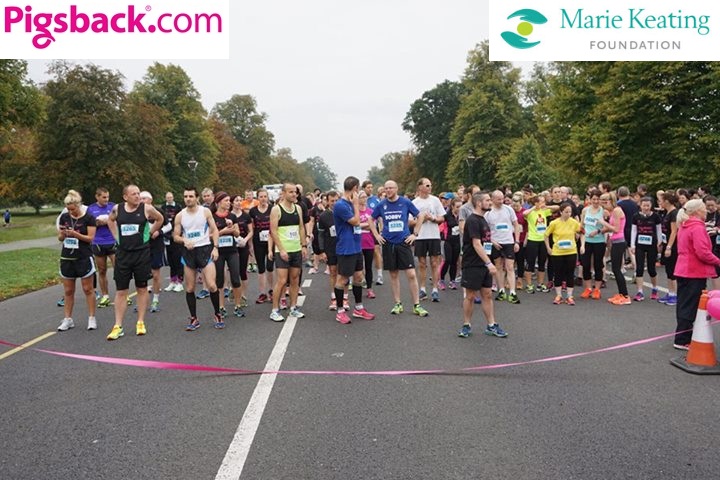 Marie Keating Shop
Check out the Marie Keating shop for things such as golf balls, t-shirts, pens, stickers, gifts for him, gifts for her, wedding favours and much more.

Fine Print